We specialize in repairs of high quality Swiss watches to basic fashion watches. Timepieces include Patek Philippe, Rolex, Girard Perregaux, Omega, Longines, Tissot, Movado, and Hamilton, just to name a few.
Our service department provides top quality repairs for your vintage or modern timepieces.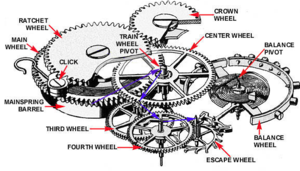 We are equipped to verify that your watch still holds its water resistance using the most modern equipment. If your timepiece does not meet these standards depending on its age and condition we are generally able to provide you with an estimate for gasket replacement.
We DO NOT service counterfeit watches, not only is against our policy; it is illegal.
In order for our repair department to make a proper diagnosis of your watch we will needs to see your timepiece to determine its condition, availability of parts if any are needed, and to prepare a detailed repair estimate. If you live nearby, please visit us during business hours. If you are not local, you may ship your timepiece to us using the carrier of your choice.
Shipping your timepiece: We recommend that you fill out our repair form, which will provide us with your contact information, a description of your timepiece, and the issues it may be having. Please enclose this form with your watch in a proper shipping container. Please DO NOT send your timepiece to us in its original box as our shop may not return the box to you. WHEN MAILING YOUR WATCH PLEASE MAKE SURE TO PACK IT PROPERLY IN A STURDY BOX WITH SUFFICIENT PADDING AND INSURE IT FOR IT'S PROPER VALUE. Most important, please insure your watch for its full value using the carrier of your choice. We recommend either UPS (as we receive daily shipments) or the S Postal Service (using registered mail, requiring signatures upon receipt).
When your watch arrives at Swiss Time, the package is opened and the watch is assigned a job number with all your pertinent information. The watch then begins its journey through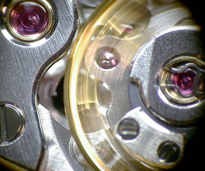 the repair process starting with our watchmaker who will carefully examine the watch to create an estimate of all necessary services. A detailed cost and time estimate is then made; and then we will contact you via phone or e-mail depending upon your preference. A $50 estimate fee is associated with Rolex, Vacheron, and Patek estimates, $20 estimate fee for all other mechanical watches, and a $25 estimate fee for all mechanical clock repairs.  All battery operated watch or clock estimates are fee of charge. Upon completion of your estimate if you choose to proceed with your repairs the estimate fee will be applied towards your repair. If you choose not to proceed with the repairs, the watch will be returned to you using either UPS insured with an adult signature required or US postal service.  Payment for the return shipping will be determined and you will be contacted
If you wish to proceed with the repairs a deposit of approximately 50% is required prior to commencement. Deposits can be made either by a credit card over the phone or by sending us an in-state personal check or a money order. Upon receiving the deposit your repa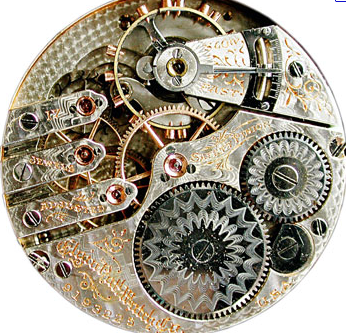 ir will begin. Mechanical timepieces begin by being completely disassembled, screw by screw and gear by gear. Every part is examined for damage; all parts are cleaned, those parts which cannot be repaired are replaced with factory originals, if available, if not generic parts will be used, please note when repairing Rolex Watches only genuine parts are used. The exterior of the watch is cleaned and lightly polished with additional repairs made to the crystal and crown per the estimate provide upfront. The watch is then completely reassembled, lubricated, regulated, and monitored for a five day test period to assure us that it is ready for return to you.
Water resistant cases are tested using our state of the art pressure, vacuum,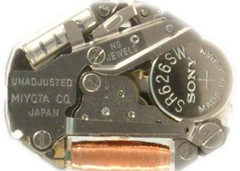 and water testers to be certain that the case neither leaks in water nor leaks out air. All high quality water-resistant watches are subjected to water-resistance tests prior to leaving our shop.
The service of quartz watches is slightly different from above.  Quartz watches are most similar to a circuit board.  There are several minor repairs which can be performed; however, occasionally the mechanism just needs to be replaced.  If a quartz watch is serviced, the estimate process is the same as described above.  Depending on how you would like to proceed repairs will be using factory specific parts or appropriate generic parts if factory parts are no longer available. Quartz watch repairs are all subject to a 24 hour test period.  Quartz watch repairs range from simple on the spot battery changes, to bracelet shortening and/or replacement, crystal changes, gasket replacements, all the way up to mechanism replacements.
We are proud to warranty our work. We offer a one-year warranty on the work done (two-years for a complete service on a Rolex watch). In case of damage covered by this warranty, we will repair or replace any parts, as we see fit and free of charge, and/or to repair faulty work as discovered by our staff.  This warranty neither covers normal wear and tear nor accidental damage or damage caused through negligence and/or abuse. This warranty shall be immediately considered void if the owner or a third party opens the watch. Additionally, our warranty does not cover parts which were not replaced nor does it cover case parts.
Our Service Department is equipped with the latest technology in modern and vintage watch repairs.
| | |
| --- | --- |
| Air and Water Pressure Testing Equipment | Quartz and Mechanical Timing Equipment |
| Watch Movement Cleaning Machine | H. Paulson Lathe and Microscope |
Once the testing is complete you will be contacted to let you know your timepiece will be ready for pick-up or for shipping. If we are shipping your watch to you we will contact you with the two options to return your watch to you. Upon receipt of the remainder due for the service and for shipping, the timepiece will then be returned to you.